SkinPen Precision Microneedling
Achieve 'photo filtered' skin without the filter
Coined 'perfection by pinprick', popular with celebrities for a reason, this treatment is the 'holy grail' of aesthetic treatments in my opinion as it covers so many aesthetic concerns in one.
SkinPen stimulates your body's ability to naturally rejuvenate itself by creating numerous microchannels (98,000 per minute) releasing your own healing skin hormones. It will mean your skin turns back the years, increasing collagen by 100% each treatment. It can be used alongside mesotherapy.
SkinPen is suitable for all skin types fitzpatrick I-VI. The clinic can treat +18 yrs.

How SkinPen microneedling can help you
SkinPen is a versatile treatment likely to address any skin concern you may have making it one of the most effective aesthetic treatments on the market to date.

SkinPen treatment is effective for the following:
Scarring including acne scars
Stretch marks
Hyperpigmentation including sun spots
Fine lines and wrinkles
Large pores
Skin laxity
Scalp hair loss
How does SkinPen microneedling work?
SkinPen is a medical grade, state-of-the-art microneedling device. Skinpen device uses 14 Japanese steel 32 gauge (very fine-slightly wider than a hair) needles working at a rate 7,000 RPM in a self contained cartridge that avoids cross contamination between others; SkinPen is designed to revitalise the skin, softening the appearance of fine lines and wrinkles, heal scar tissue and improve uneven tone and texture on the face and body.  SkinPen allows for controlled induction of the skin's self-repair as it's mechanical device creating thousands of precise micro-injuries in the dermis, automatically triggering new collagen synthesis without causing scar tissue formation.
Where can SkinPen be used for?
SkinPen can be used nearly anywhere on the body.
Face
Scalp
Neck
Décolletage
Hands
Whole body
These photos show the effectiveness of SkinPen on treating a variety of aesthetic concerns.
How does SkinPen compare to others?
SkinPen is the most extenstive safety certified microneedling device in the UK market. This means adhering to the highest health and safety standards. SkinPen Precision Microneedling creates 98,000 microchannels (injections) per minute. Earlier primitive devices like dermaroller cause varying depth down to practitioner pressure as not controlled by precision mechanics like SkinPen. Also, SkinPen can be multidirectional, whereas more primitive e.g. dermaroller can only go in straight lines creating much fewer microchannels per pass. Opt for the best and safest in the market, opt for SkinPen Precision Microneedling. 
What happens on treatment day?
Your face will be cleansed thoroughly and then numbing cream applied. Your skin is then cleaned again once numbing cream has had time to work. Your skin will be tested before starting the treatment to ensure adequate numbness. Most people experience nil to minimal discomfort. Procedure time is 20-30 mins but your appointment is 1 hour in total to ensure enough time for the numbing cream to work. 
Note: if you are > 10 mins late for your appointment your appointment may not be able to be carried out and you will lose your deposit. See T&Cs.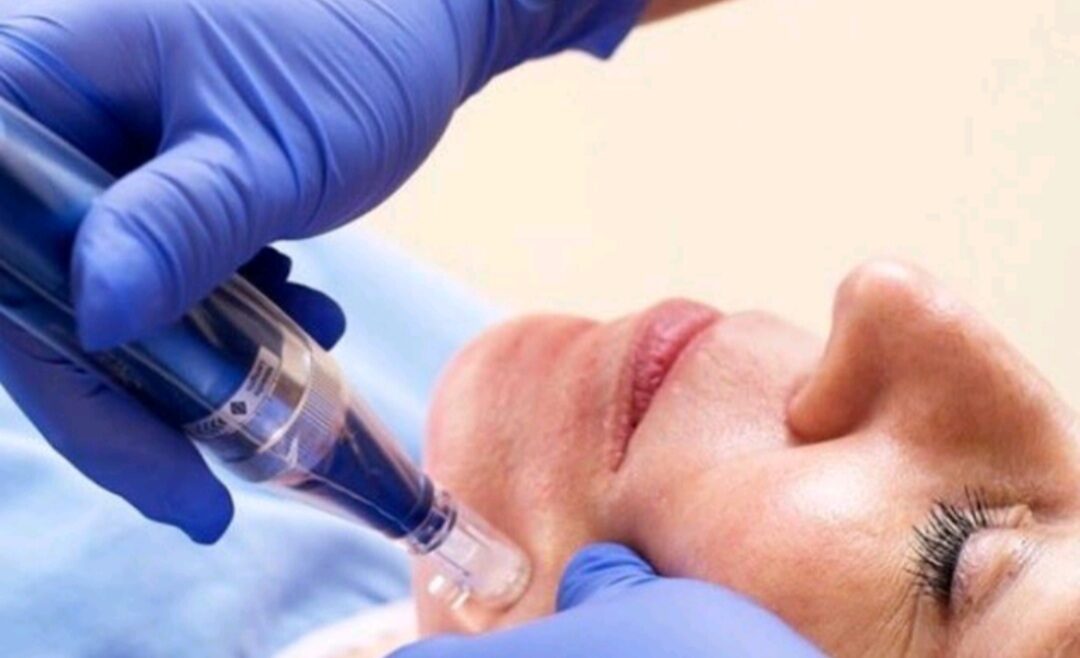 How long does it take to see the effects of SkinPen?
Immediate but best effects are seen around 4-6 weeks post procedure. 
How long do the effects of SkinPen last?
For scar treatment the effects are permanent unless you create a new scar. For anti-aging, the effects last up to 12 months. It is a great product to get that 'overall aesthetic' outcome as it covers so many concerns in one treatment.
Prices start from £250. A course of 3 is recommended for best results at £625 ( Individual cost RRP £750)
Common SkinPen side effects
Swelling, skin warmth and redness which normally settles over 1-7 days.
What is the recovery of SkinPen?
There is minimal downtime. You should not wear make up for 24- 48 hrs. This is to reduce the risk of infection. You are given a bespoke skincare kit to aid recovery post procedure to use for a minimum of 48 hrs.
SkinPen is not allowed if:
Pregnant / breastfeeding
Any infection or inflammation over area wished to be treated
Hypersensitivity to the products contents

Over scarring/keloid/hypertrophic scarring

Allergic to anaesthetic or stainless steel or aftercare products

Any cancer in the past 5 years

Any bleeding disorders

Taken Roaccutance within 6 months

Suffer from autoimmune conditions e.g. Systemic Lupus Erythematosus
Does SkinPen microneedling hurt?
All of the clients I have treated have not reported any discomfort. Depth of injection can be lessened if it is too much to tolerate. Numbing cream will be applied prior to the treatment to further reduce discomfort. When the numbing agent wears off , around 1-2 hrs time, you can experience some mild discomfort so I would advise over the counter pain relief such as paracetamol if able. It is normal to feel facial warmth and itching post procedure.
Is SkinPen microneedling safe?
YES! SkinPen Precision microneedling is extremely safe. There is no risk of cross contamination and complies with highest health and safety standards. The ONLY FDA approved, CE Marked, ISO & BSI standard adhered microneedling device. Laboratory tested and validated to prevent the risk of cross contamination
How long does the skin redness go down?
This normally resolves within 6-48 hrs. It is normal to look mildly red the next day.
When can I start using my 'normal' skincare?
It is recommended that you can restart your normal skincare after 48 hrs. Be gentle to your skin as it is recovering. I would recommend Obagi recovery skincare kit post 48 hrs. Please avoid using exfoliating products for 7 days.
What should I avoid doing after SkinPen Precision Microneedling?
Please pay attention to the aftercare information that is provided. It is important to adhere to this to avoid adverse outcomes. An aftercare skincare kit will be provided to aid recovery. Please use this ONLY for the first 48 hrs.  
Avoid touching your face for at least 48 hrs. You are able to wash your face with water in the first 48 hrs with clean hands and use the aftercare kit.  

Do not exercise for 48 hrs post procedure. 

Do not take an antihistamine- You want your skin to allow for a full histamine reaction to achieve the best outcome. 

Please do not undertake any aesthetic treatments for at least 1-2 weeks post procedure. Please check with your practitioner prior to undertaking. Your skin will be fully recovered after 4 weeks.
Book your consultation now
Why not come for a chat at my private clinic so we can discuss the range of treatments that are available for you. For a small redeemable fee, receive helpful and honest advice shaped around your concerns. *T&Cs apply.