Bumpy skin or the medical term keratosis pilaris is a common harmless condition that can cause dry , rough patches and tiny lumps. The areas most commonly affected are the backs of the arms , thighs and buttocks. This condition can be helped with good skincare such as Obagi KeraPhine.
KèraPhine works to reduce bumpy skin patches on arms and legs using rich emollients and powerful exfoliants including:
15% Glycolic Acid
5% Ammonium Lactate
At week 1:
89% of patients reported their skin felt smoother
92% of patients said their skin felt softer
By week 4:
92% of patients felt smoother skin
97% of patients felt softer skin

Sunburn Alert: This product contains an alpha hydroxy acid (AHA) that may increase your skin's sensitivity to the sun and particularly the possibility of sunburn. Use a sunscreen, wear protective clothing and limit sun exposure while using this product and for a week afterwards.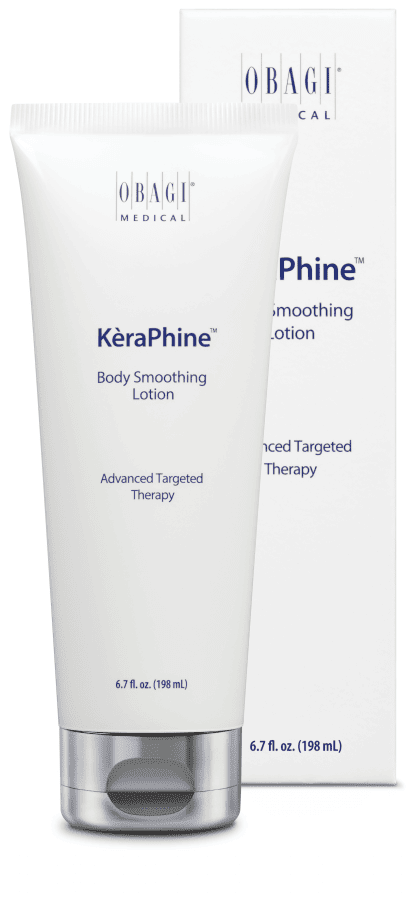 Book your consultation now
Why not come for a chat at my private clinic so we can discuss the range of treatments that are available for you. For a small redeemable fee, receive helpful and honest advice shaped around your concerns. *T&Cs apply.