Your initial consultation is an important planning process to achieve the best aesthetic outcome according to your wishes. It will be with myself, Dr Kara, specialist medical aesthetic GP doctor. You will be given forms to fill in prior to the consultation. This helps assess your suitability for the procedures and skincare offered. This consultation will take 30-60 minutes. Time will be taken to go over what you would like to achieve from the services provided in the clinic.
A facial assessment will take place and a discussion on recommended procedures. This may involve a process called vascular mapping using facial aesthetic ultrasound, a painless advanced safety procedure that minimises potential complications and helps to achieve safer outcomes. Once agreed on the procedure(s) you would like to go ahead I will book a treatment appointment for you. You will be given time to consider your suggestions prior to your treatment appointment. This is known as a 'cooling off' period.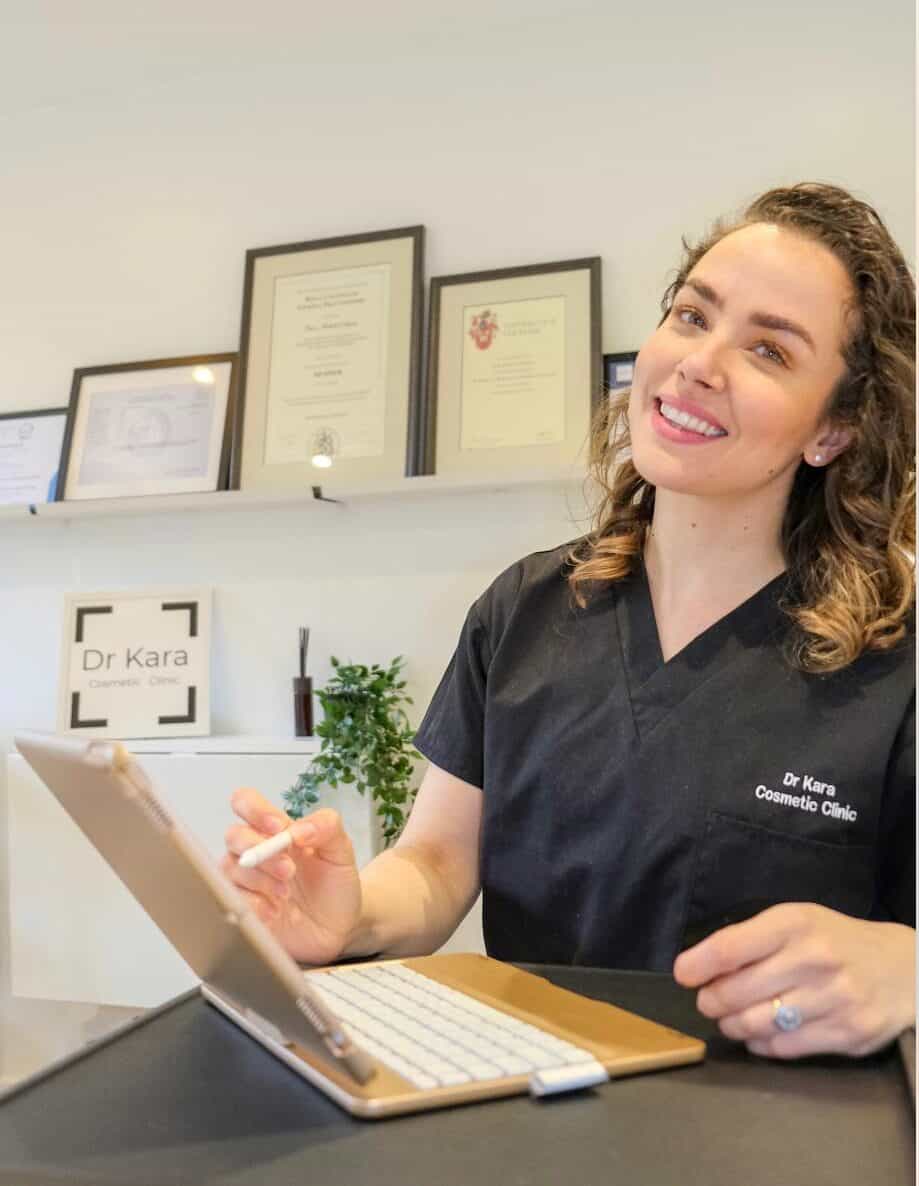 Please refer to *the clinic's T&Cs. The initial consultation fee and deposit payment will come off of your final bill for your treatment(s) and/or skincare if booked during the consultation. I will take a small redeemable deposit payment £25 to secure your treatment appointment booking.
Book now for your initial consultation to start your journey towards a more confident you.
Book your consultation now
Why not come for a chat at my private clinic so we can discuss the range of treatments that are available for you. For a small redeemable fee, receive helpful and honest advice shaped around your concerns. *T&Cs apply.